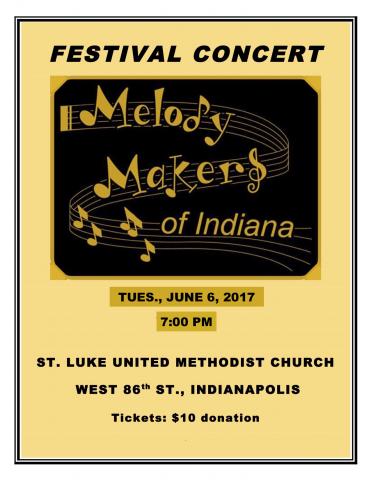 The combined voices of the 22 County Homemakers Choruses, known as Melody Makers of Indiana, will present their annual concert Tuesday, June 6, 7:00pm at St. Luke's United Methodist Church, 100 W. 86th St., Indianapolis. Tickets may be purchased at the door for a $10 donation. Senior residence groups may contact us by clicking here to receive email instructions for special rates.
To enrich our communities and create a bond with other people throughout the state of Indiana, while providing the opportunity to foster healthy relationships through the medium of music.
We manage to do this all year round and have a lot of fun, too.
Melody Makers bring music to Hoosiers throughout the year. Whether performing in our smaller county choirs or our larger state choir, our members positively impact our communities and build lasting friendships through the medium of choral music. Joining is easy, since several Indiana counties have choirs, there is a group nearby.
If you are interested in learning more about becoming a member, please contact the director of your county of interest listed on the Indiana Choruses page or contact us.